RATING: 0     |     SALES: 4
LIVE PREVIEWBUY FOR $15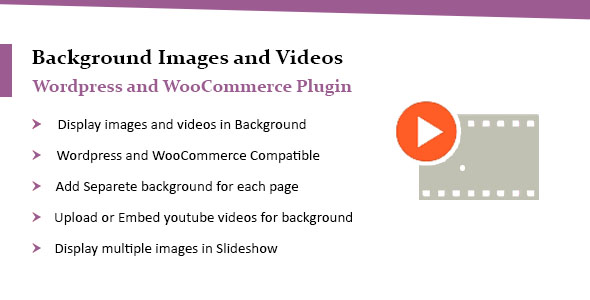 WordPress & WooCommerce Background Image Plugin allows you to add images and videos in the background of selected products, categories, posts, and CMS pages. Add multiple images and display them in a slide show. You can upload or embed background videos from YouTube.
Display Images & Video in Background
Add Separate Background for Each Page
Upload or Embed YouTube Videos for Background
Display Multiple Images in a SlideShow
Change Log

Version 1.1.0 Updated:
Make compatible with the latest versions of WordPress and WooCommerce.


Version 1.0.0
Initial release of the plugin

---
Product Author:Addify