RATING: 0     |     SALES: 9
LIVE PREVIEWBUY FOR $49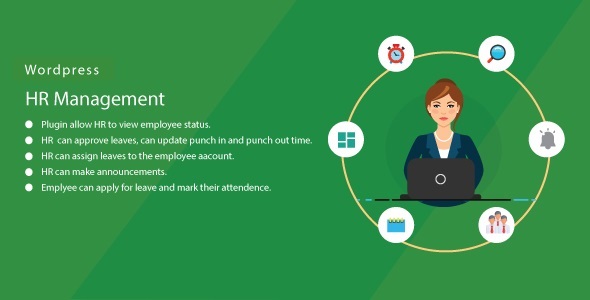 WordPress HR Management is a wonderful plugin for manage employee profiles, attendance, leaves and announcements.
Features of WordPress HR Management
WordPress HR Management plugin has an option to set logo of HR management system.
Admin can set navigation color and height.
HR manager can add employee type.
HR manager can manage departments, designation, announcements.
HR manager can mark the attendance of employee.
HR manager can add employee.
Employee can submit their leave application.
Employee can see their attendance.
---
Product Author:Crevol