RATING: 5     |     SALES: 66
LIVE PREVIEWBUY FOR $18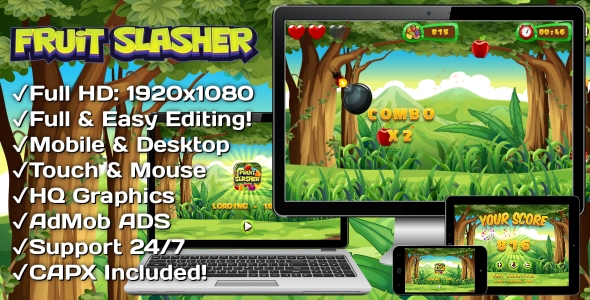 Fruit Slasher is a HTML5 Game. The goal is to cut all the fruits that appear on the screen without dropping them and avoid the bombs.
PC controls: Mouse.
Touch Control works on all browsers and all mobile devices!
Made in Construct 2. Enjoy the game!
Easy to change the image, just replace the image file! Customize your own game and put it on IOS or Android. Download official Construct 2 manual.
If you purchase any of my items, you will have full support! Just contact me and i will answer you as soon as possible and do our best to help you.
I will be very pleased if you rate my games in ★★★★★ stars!

---
Product Author:Muscle-SS