RATING: 0     |     SALES: 1
LIVE PREVIEWBUY FOR $39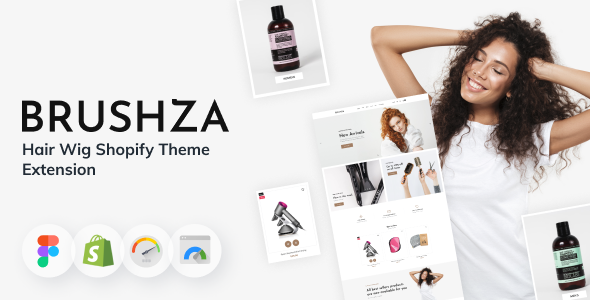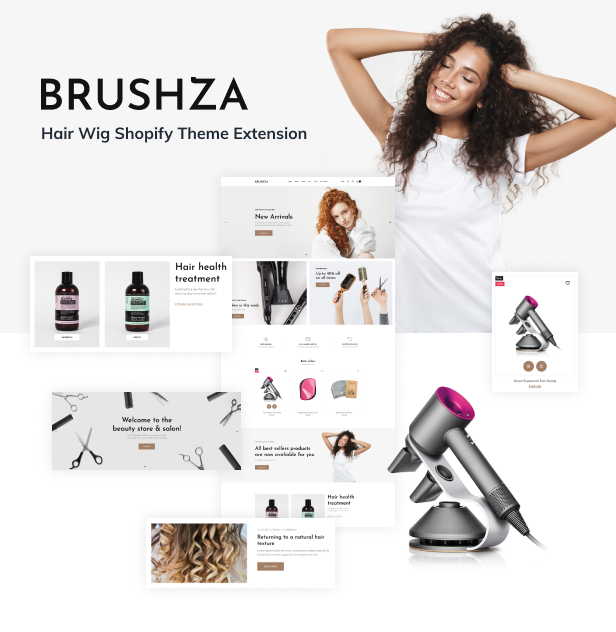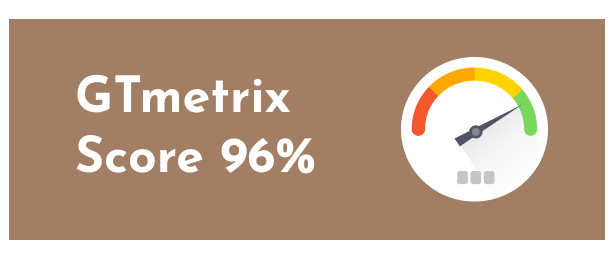 Use a Hair Wig Shopify Theme from Zemez
As you know, a beautiful life begins with beautiful and well-groomed hair! Girls and guys all over the world take care of their hair. Firstly, the condition of the hair is an indicator of human health. Secondly, beautiful hair is the key to success. And it is important for people to be able to save and take care of their hair. So if you decide to start your own online business in the beauty industry, it's definitely the right decision! Our team of professional developers, designers, and coders offers you a unique hair wig Shopify theme from Zemez.
Brushza – hair wig Shopify theme that extends. This theme is the perfect starting point for those who want: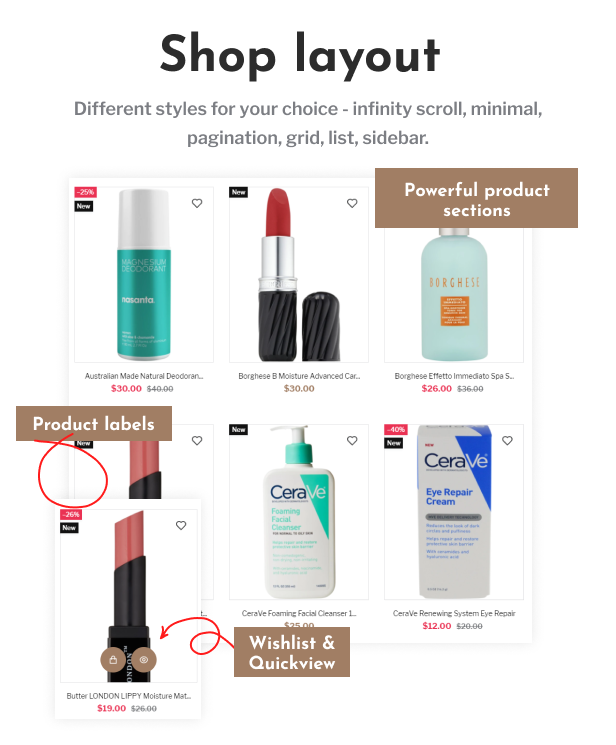 to sell professional hairdressing tools: professional combs of different types; hair brushes; scissors for a haircut; hair thinning scissors.
to sell hair appliances: hairdryers; curlers; hair straighteners and many other types of appliances.
to sell high-quality towels and hair dryers.
And also on your website, you can sell health oils, shampoos, masks, balms for hair health.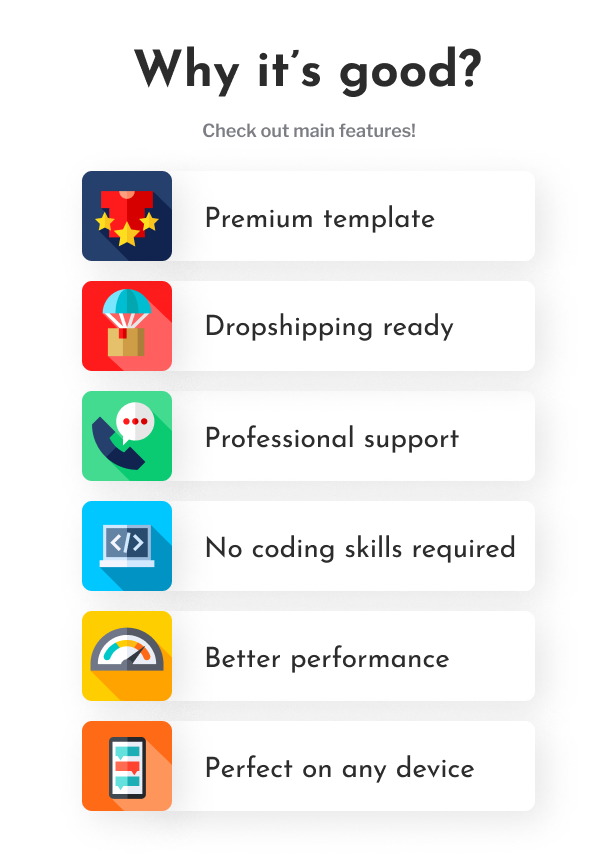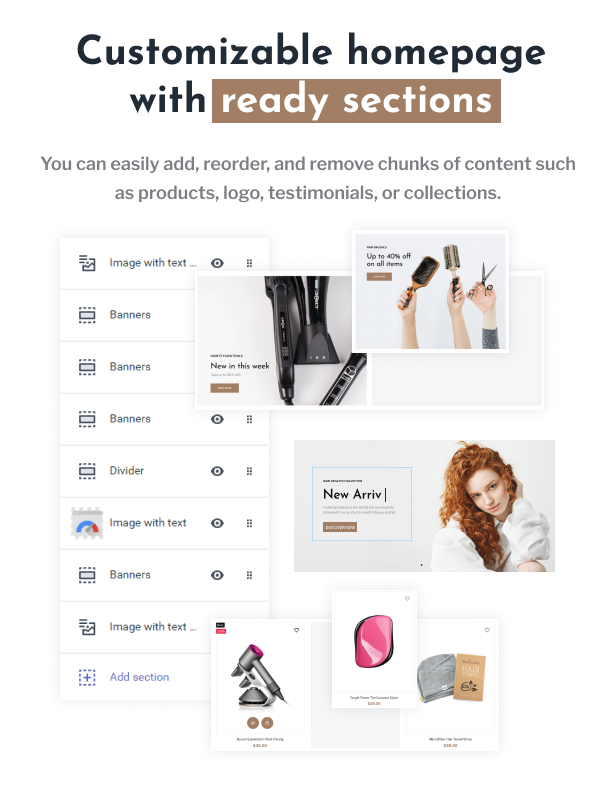 Hair Wig Shopify Theme Features
This hair wig Shopify theme is the perfect web solution for online hair products stores equipped with the latest and trendiest functionality that you can customize yourself. For example:
stylish mega menu in the header of the site;
Wishlist;
View cart;
Search;
Product Quick View;
Shopping Cart etc.
With the "blog" feature, your store can become very useful and instructive. Start a blog in which you share useful tips on hair care. Tell your customers how to keep their hair healthy, how to make their hair increase in length quickly. And you can also put interesting and useful articles about the therapeutic products that are sold on your website. In this way, your customers will be able to choose the right therapeutic product for their hair type.
Divide your product into categories and your customers will definitely be satisfied. After all, this feature, which you can easily set up yourself, is very convenient!
Talk about the main benefits and features of the product in small descriptions below the photo. And also place customer reviews on the main page. Store details, customer account, shipping, contacts, store address, and phone number – that's all you need to make your online store fully functional. By doing so you will increase customer confidence in your website!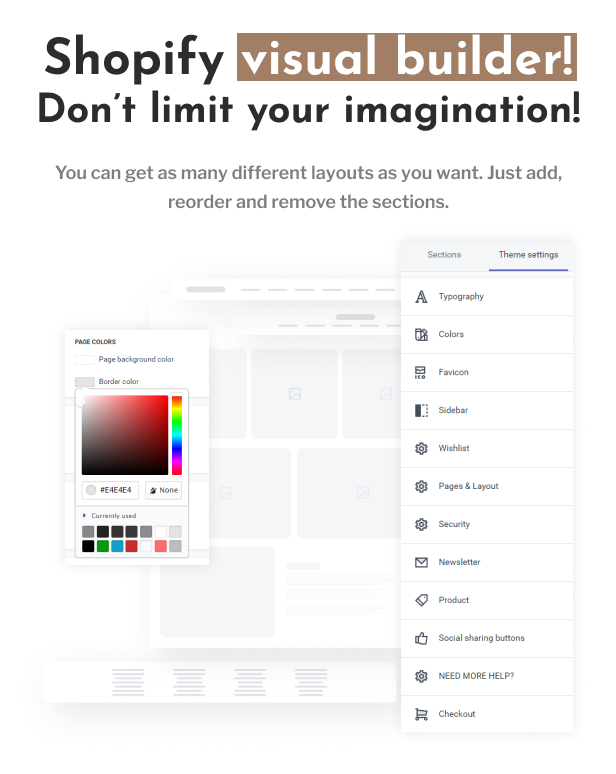 Hair & Beauty Salon Theme is the Key to Success!
This hair wig Shopify theme is fully customizable. This means that this theme allows you to set any page layout with just one click. The Shopify theme offers many options that you can use to create a unique design.
In addition, the hair wig Shopify theme comes with a customization tool with a drag and drop interface. In other words, you can use it to create a unique design for your online store yourself. On the main banner, you can place the most important and original product photo to attract the attention of customers. Position the original product photo on the website, and advantageously emphasize the uniqueness of the online store. The main thing is to show your imagination!
We've gathered the best features and capabilities in a simple hair wig Shopify theme to make it easy for you, the successful businessman, to launch your own online store to sell special hair accessories. Don't miss your chance to create a cool website. And right now do it with a hair wig Shopify theme from Zemez!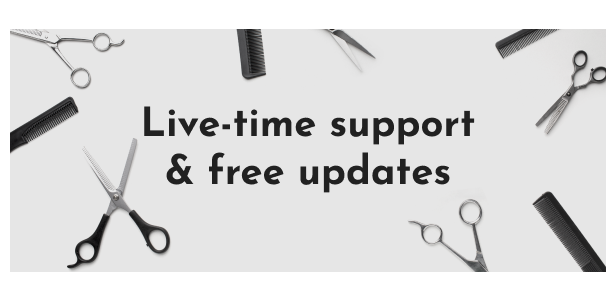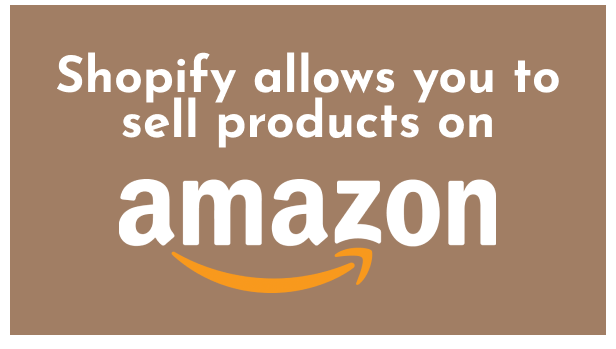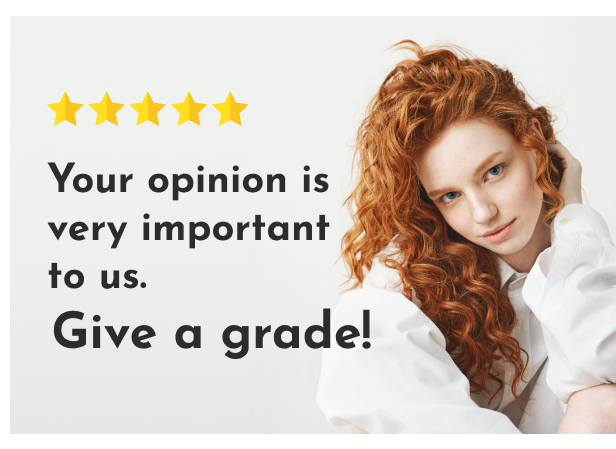 ---
Product Author:ZEMEZ