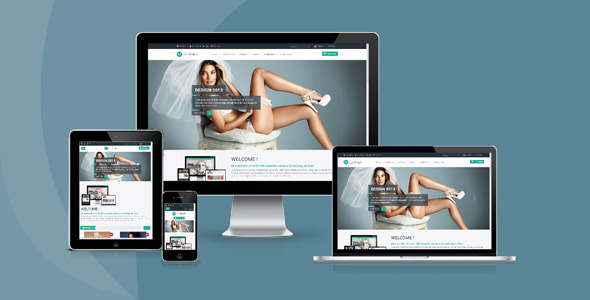 Leo Clothes is developed with Leo Framework, a framework that has a powerful admin panel, it allows you to control almost every part of the theme like: Megamenu, Layout, Theme skin, Google fonts…
The theme integrates Bootstrap (Sleek, intuitive, and powerful front-end framework for faster and easier web development). HTML5 and CSS3 are also supported for smooth performance, attractive and interactive UI
Leo Clothes is designed to be perfect for Fashion Shop, Clothes Store, Lingerie Store
If you like my theme please rate it. Thanks for purchasing the theme.
Template Features
Compatible with Prestashop 1.6x
Integrate Bootstrap – sleek, intuitive, and powerful front-end framework for faster and easier web development
Support HTML5 and CSS3
Support multiple Hook Modules, Visual drag and drop tool to update positions and order of modules
Support Responsive Design, this feature can be turned on or turned off in theme control back-end.
Support Google Fonts
2 colors Themes available by default: dark and white
Multiple layouts for flexible content displaying, customizing layouts with visual layout configuration feature (drag and drop feature)
Clean Code and easy to customize
Multiples module suffix's build-in template for module styling.
Color, template width changing via the Leo Theme Control Panel Module
Native language file translation.
Impressive built-in content style.
Optimize CSS that will join and optimize CSS while reducing the number of CSS files and make your site load fater.
W3C XHTML 1.0 Transitional. W3C CSS Valid.
Support all modern, standard-compliant browsers (Firefox, Opera, Safari, Chrome) and IE 8, 9.
Support Ways
If you have any question please contact me via contact form on themeforest profile page.
Changelog:
Version 1.6.1.14
Version 1.6.1.4

****** File tpl ****
- shopping-cart-advanced.tpl
- discount.tpl
- modulesloyaltyviewstemplatesfrontloyalty.tpl
- modulesblockwishlistblockwishlist-extra.tpl
- modulesblockwishlistblockwishlist_button.tpl
- modulesblockwishlistblockwishlist.tpl
- modulesblockwishlistviewstemplatesfrontview.tpl
- modulesblockwishlistviewstemplatesfrontmywishlist.tpl
- modulesblockwishlistviewstemplatesfrontmanagewishlist.tpl

Version 1.6.1.4

****** File tpl ****
- sub/product_info/default.tpl
- sub/product_info/tab.tpl

***** File JS *****
- /js/product.js


Version 1.6.1.2

****** File tpl ****
- authentication.tpl
- footer.tpl
- global.tpl
- header.tpl
- order-address-product-line.tpl
- order-carrier.tpl
- order-opc-new-account.tpl
- pagination.tpl
- product-sort.tpl
- product.tpl
- products-comparison.tpl
- shopping-cart.tpl
- shopping-cart-product-line.tpl
- supplier-list.tpl
- subproduct-itemproduct-item.tpl
- subproduct-itemspecial-product-item.tpl
- subproduct_infotab.tpl
- subproduct_infodefault.tpl
- subproductsidebar.tpl
- subproductsidebar-obj.tpl
- modulesloyaltyviewstemplateshookproduct.tpl
- modulesblockcmsblockcms.tpl
- modulesblockviewedblockviewed.tpl
- modulesblocksupplierblocksupplier.tpl
- modulesblockspecialsblockspecials.tpl 
- modulesblocksocialblocksocial.tpl
- modulesblocknewsletterblocknewsletter.tpl
- modulesbankwireviewstemplateshookpayment.tpl
- modulesblockmyaccountfooterblockmyaccountfooter.tpl

***** File JS *****
- js/modules/blockcart/ajax-cart.js
- js/modules/blocklayered/blocklayered.js
- js/modules/loyalty/js/loyalty.js
- js/tools/statesManagement.js
- js/global.js
- js/product.js
- js/stores.js

*** File CSS ***
- global.css
- delete font-awesome.min.css

*** Fonts ***
- Update folder fonts to get the latest font

Version 1.6.1.1
Version 1.6.1.0
Version 1.6.0.14

[modify] 
(#) cssmodulesblockcartblockcart.css
(#) cssfont-awesome.min.css
(#) cssglobal.css
(#) csspaneltool.css
(#) cssresponsive.css

(#) jsmodulesblockcartajax-cart.js
(#) jsmodulesblocklayeredblocklayered.js
(#) jsmodulesblocksearchblocksearch.js
(#) jscart-summary.js
(#) jscategory.js
(#) jscontact-form.js
(#) jsglobal.js
(#) jsorder-address.js
(#) jsproduct.js

(#) layoutsetting.tpl

(#) modulesblockbestsellersblockbestsellers.tpl
(#) modulesblockcartblockcart.tpl
(#) modulesblockcartcrossselling.tpl
(#) modulesblockcategoriesblockcategories_footer.tpl
(#) modulesblockcmsblockcms.tpl
(#) modulesblockcontactinfosblockcontactinfos.tpl
(#) modulesblockcurrenciesblockcurrencies.tpl
(#) modulesblocklayeredblocklayered.tpl
(#) modulesblocksearchblocksearch-top.tpl
(#) modulesleomanagewidgetsviewswidgetswidget_specialproduct.tpl

(#) samplesblockleoblogs.xml
(#) samplesleoblog.xml
(#) samplesleobootstrapmenu.xml
(#) samplesleomanagewidgets.xml
(#) samplesleosliderlayer.xml
(#) samplesleotempcp.xml 

(#) subproduct_infodefault.tpl
(#) subproduct_infotab.tpl 

(#) 404.tpl
(#) authentication.tpl
(#) best-sales.tpl
(#) category.tpl
(#) contact-form.tpl
(#) errors.tpl
(#) header.tpl
(#) identity.tpl
(#) maintenance.tpl
(#) manufacturer.tpl
(#) manufacturer-list.tpl
(#) nbr-product-page.tpl
(#) new-products.tpl
(#) order-address.tpl
(#) order-address-multishipping.tpl
(#) order-address-product-line.tpl
(#) order-carrier.tpl
(#) order-detail.tpl
(#) order-opc-new-account.tpl
(#) order-payment.tpl
(#) order-slip.tpl
(#) prices-drop.tpl
(#) product.tpl
(#) product-item.tpl
(#) products-comparison.tpl
(#) product-sort.tpl
(#) search.tpl
(#) shopping-cart.tpl
(#) shopping-cart-product-line.tpl
(#) stores.tpl
(#) supplier-list.tpl